Browse this page to check out all the ways you can celebrate Data Education Month with us!
Throughout the month of March we're celebrating all things data and the people who make it happen. Whether you're taking advantage of one of our online courses, brushing up on data trends in one of our free webinars, stockpiling your knowledge by reading our articles and blogs, or future-proofing your career by registering for one of our upcoming conferences we are excited to celebrate all things data with you!
USE promo code
DATAEDU
and enjoy our biggest
savings of the year.
DATA MANAGEMENT WEEKLY
Get the greatest hits from DATAVERSITY delivered to your inbox each week with updates on the latest articles, blogs, and podcast episodes; plus insider information on upcoming events, conferences, and online education.

ARE YOU A DATAVERSITY INSIDER?
When you become a DATAVERSITY Insider, you will gain access to over 160 on-demand courses covering topics such as Data Governance, Data Architecture, Metadata Management, Data Modeling, Data Strategy, Analytics, and much more. 
Use promo code DATAEDU to receive 25% off your annual subscription price!
* discount code valid for annual subscription options only.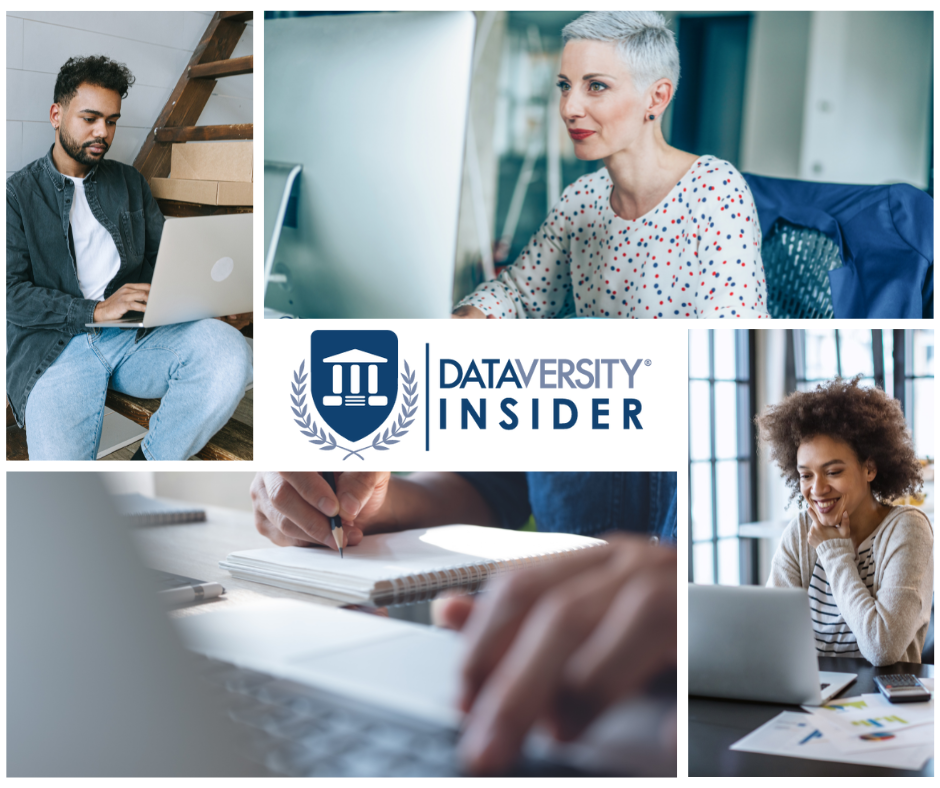 LIVE ONLINE MASTER CLASSES!
Our instructors are evaluated on their ability to deliver comprehensive educational training in their area of expertise in a way that encourages your success. Live online courses through the DATAVERSITY Training Center will enable you to get that hands-on learning experience.
Use promo code DATAEDU to save 25% on any course or training program!
NEW ON-DEMAND CONTENT
We are constantly updating our catalog of on-demand online courses with the most up-to-date Data Management-related content. Browse our full catalog and preview the courses and learning plans that speak to your data education goals, or click the images below to learn about our newest offerings.
UPCOMING CONFERENCES
DATAVERSITY conferences are a fantastic way to sharpen your data knowledge and skill set, interact with experts in the field, have your questions answered, get your projects validated, and network with your data peers.
Use promo code DATAEDU to save 15% on your registration.
ENTERPRISE DATA WORLD DIGITAL
MARCH 27-31, 2023 | LIVE ONLINE
For over 26 years, Enterprise Data World (EDW) has been recognized as the most comprehensive educational conference on Data Management in the world, and this year's digital event will be one of our most exciting educational programs to date.
FREE PROGRAM: Join us Tuesday-Wednesday for two days of live online instructor-led conference sessions, panels, product demos, case studies, and keynotes, and learn from others' experiences that can help you implement dozens of actionable takeaways following the event. Can't attend all of the live sessions? That's OK! Your FREE registration pass will give you access to both the live presentations and the to all recorded presentations following the live event.
PAID TUTORIALS: On Monday, Thursday, and Friday mornings, a world-class group of experts will lead professionals of all experience levels through live paid online tutorials. These tutorials will cover a variety of important topics like Data Governance and Quality, Data Architecture, Data Strategy, and much more.
DATA GOVERNANCE & INFORMATION QUALITY CONFERENCE
JUNE 5-9, 2023 | SAN DIEGO, CA
The Data Governance & Information Quality Conference (DGIQ) is the world's most comprehensive event dedicated entirely to Data Governance and Information Quality, and June's DGIQ is particularly special, taking place at the Catamaran Resort Hotel and Spa in San Diego, CA, where meeting rooms are just steps away from the beach on Mission Bay. 
Whether you are a newcomer or an experienced data professional, this conference offers a compelling agenda full of informative sessions and tutorials for all levels of experience. As an attendee, you can choose from over 15 tutorials and workshops, several one- and two-day seminars, and many general conference sessions and case studies addressing various topic-specific tracks. There's something for everyone!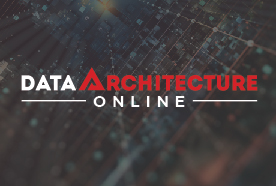 Get ready to learn about the latest trends in Data Architecture. This full day of live online sessions explores elements of Data Modeling, Big Data, Data Lakes and Warehouses, and much more.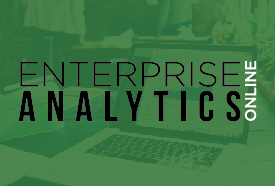 Join us for this free online Analytics event. Presentations for the 2023 event will focus on Self-Service Analytics, Business Intelligence, Big Data, and the future of Analytics in the enterprise.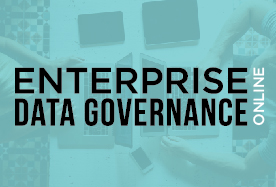 This live online event is designed to teach anyone working with data to design, manage, and improve their Data Governance program. Get access to the recordings from 2023's EDGO, and make sure you join us live in 2024.
DATAVERSITY Talks Podcast
Check out My Career in Data — a new DATAVERSITY Talks podcast where we sit down with professionals to discuss how they have built their careers around data. Learm the tips, tricks, and advice they have for those looking to follow in their footsteps — or continue on their existing path!
Subscribe to our weekly newsletter to never miss an episode. Listen and learn how to build or better your own career in data wherever you get you podcasts!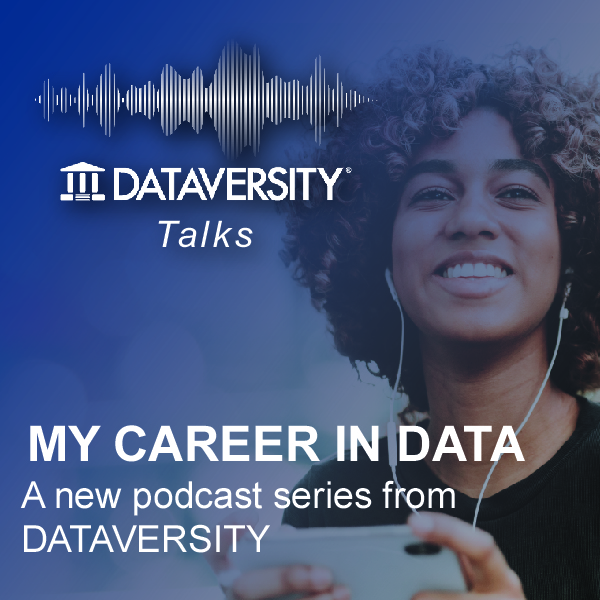 DATAVERSITY Talks Podcast
Check out My Career in Data — a new DATAVERSITY Talks podcast where we sit down with professionals to discuss how they have built their careers around data. Learm the tips, tricks, and advice they have for those looking to follow in their footsteps — or continue on their existing path!
Subscribe to our weekly newsletter to never miss an episode. Listen on DATAVERSITY.net/podcasts, Spotify, Apple Podcasts, and TuneIn. Listen and learn how to build or better your own career in data!
DATAVERSITY WEBINARS
In March we'll have six live webinars on topics such as Data Strategy, Enterprise Analytics, Data Governance, and more. We host four regular webinar series each month with additional specialized topics throughout the year. Check out what's coming up and register for FREE!
ELEVATING ENTERPRISE DATA LITERACY
Enterprise data literacy. A worthy objective? Certainly! A realistic goal? That remains to be seen. As companies consider investing in data literacy education, questions arise about its value and purpose. While the destination – having a data-fluent workforce – is attractive, many wonder how (and if) they can get there.
Join us for our newest webinar series where Wendy Lynch, PhD – an industry expert with over 35 years' experience converting complex analytics into business value for Fortune 100 companies – covers how to apply Data Literacy principles in an enterprise environment.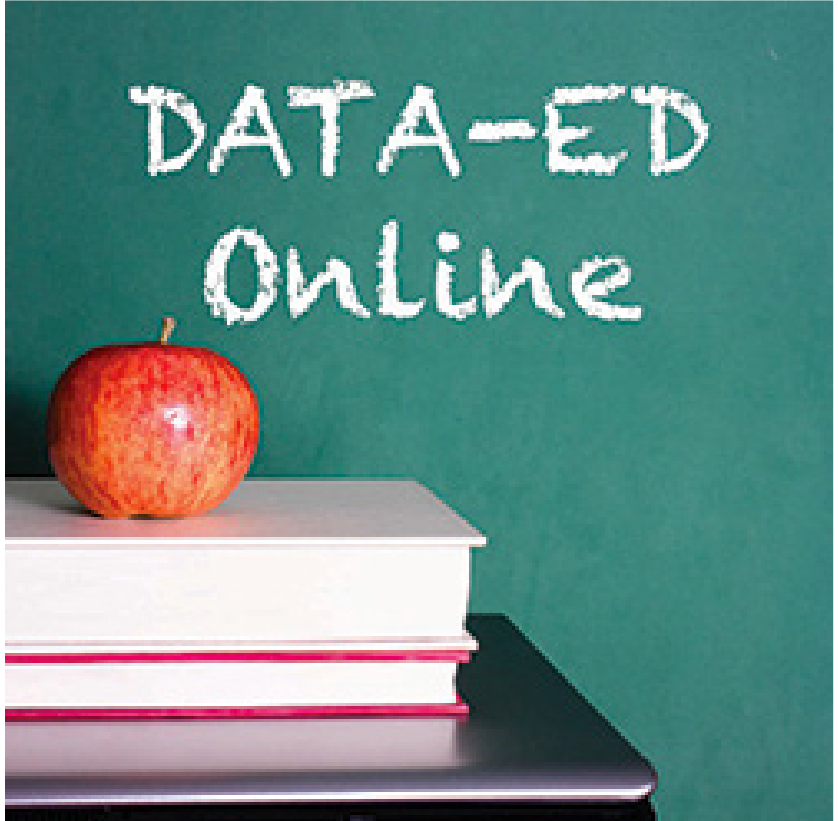 DATA-ED ONLINE
Peter Aiken, PhD covers Enterprise Data Management from a variety of angles, including Metadata, Master Data Management, Data Modeling, Data Governance, Data Quality, and more. Presented the second Tuesday of each month.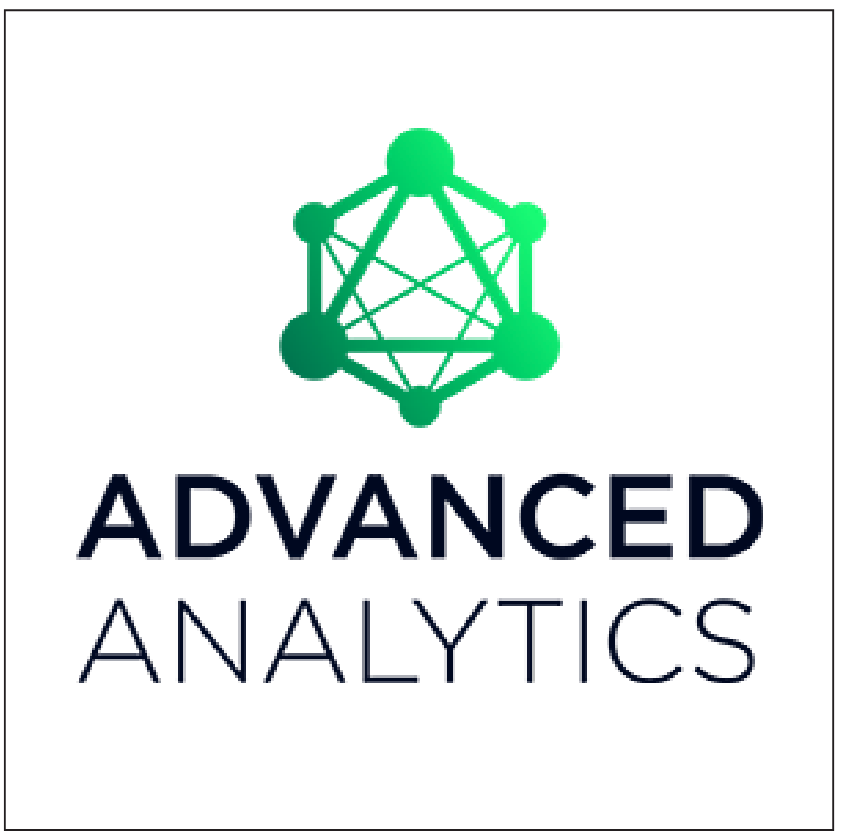 ADVANCED ANALYTICS
Host William McKnight highlights strategies in Enterprise Analytics, Data Architecture, Data Science, Artificial Intelligence, NLP, and more. Presented the second Thursday of each month.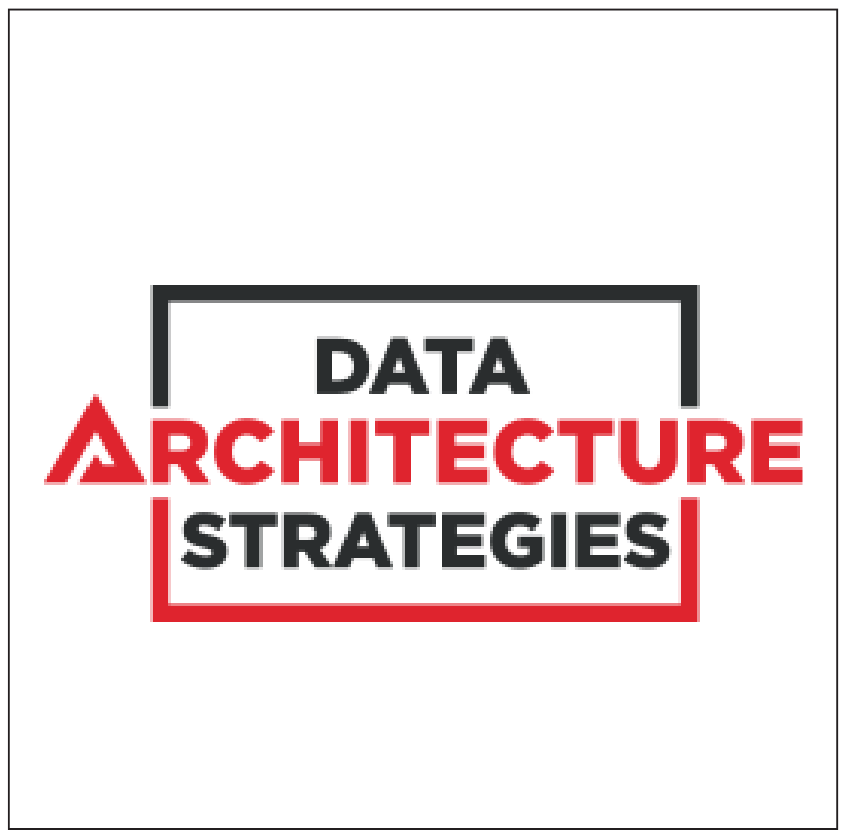 DATA ARCHITECTURE STRATEGIES
Data expert Donna Burbank focuses on different aspects of Data Architecture that are essential to a successful Data Strategy. Presented the fourth Thursday of each month.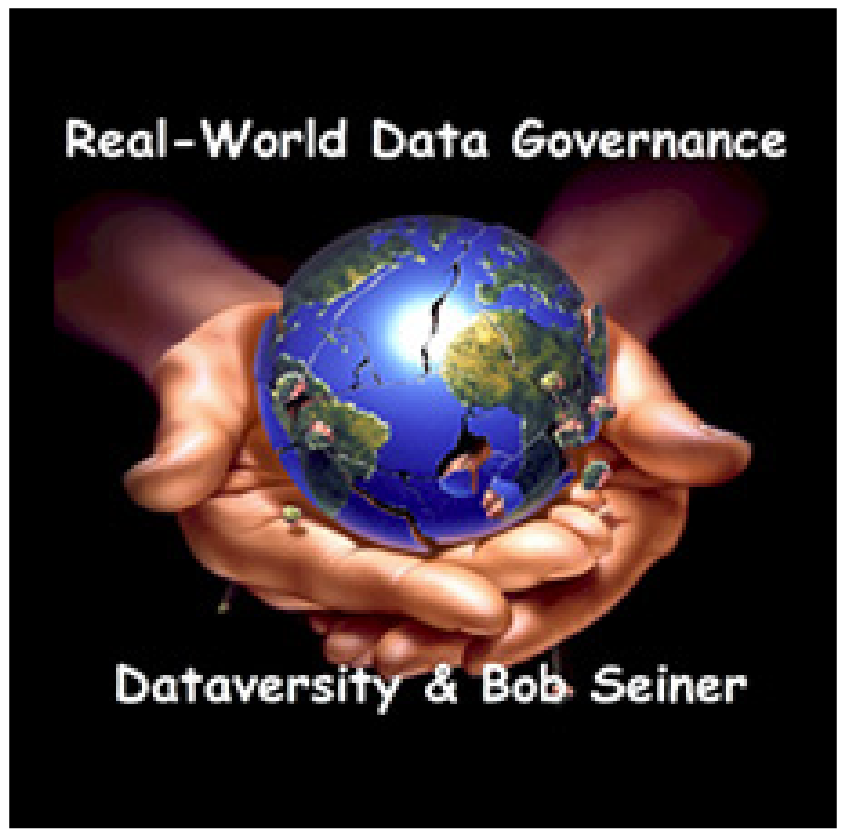 REAL-WORLD DATA GOVERNANCE
Well-known industry leader Bob Seiner covers the hottest topics in Data Governance including Metadata, Data Quality, Master Data Governance, Data Stewardship, and others. Presented the third Thursday of each month.
DATAVERSITY LIVE WEBINARS
DATAVERSITY hosts multiple live webinars and online events every month. Check out the current selection of webinars scheduled in March and through 2023. Topics include: Data Strategy, Data Governance, Data Literacy, Cloud, Analytics, Data Modeling, Data Architecture, MDM, and more.
HUNDREDS OF ON-DEMAND WEBINARS AVAILABLE
Have some time between meetings? Over 800 webinars are available for free on-demand right now!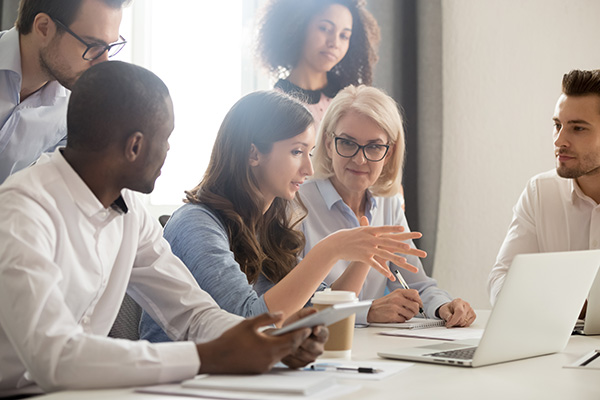 DATAVERSITY DEMO DAYS
Demo Days are very popular among our community. These free vendor-driven events consist of several presentations providing Data Management professionals with an in-depth look into the latest and greatest tools and solutions to help make their job easier. Take a look at our upcoming Demo Day events.
TRENDS IN DATA MANAGEMENT
Throughout this Data Education Month we're surveying data professionals like you in order to prepare an in-depth investigation of what's happening now and in the future of Data Management. Be a part of the future planning for hundreds of organizations throughout the world! Take our 2023 trends survey!
Survey respondents will receive complimentary access to the results as well as the final paper, set to be published later this year.
READ AN EXPERT, BECOME AN EXPERT
ARTICLES
Hundreds of articles on the hottest topics in Data Management make it easy to stay up to date with what's happening in the industry.
BLOGS
Connect with and learn from experienced data practitioners and experts. Dozens of professionals share their vast experience and inspire discussion in our blogs.
WHITE PAPERS
In-depth technical reports on a wide range of data topics are at your fingertips. Browse our selection of industry-leading white papers.
ADDITIONAL RESOURCES FROM OUR PARTNERS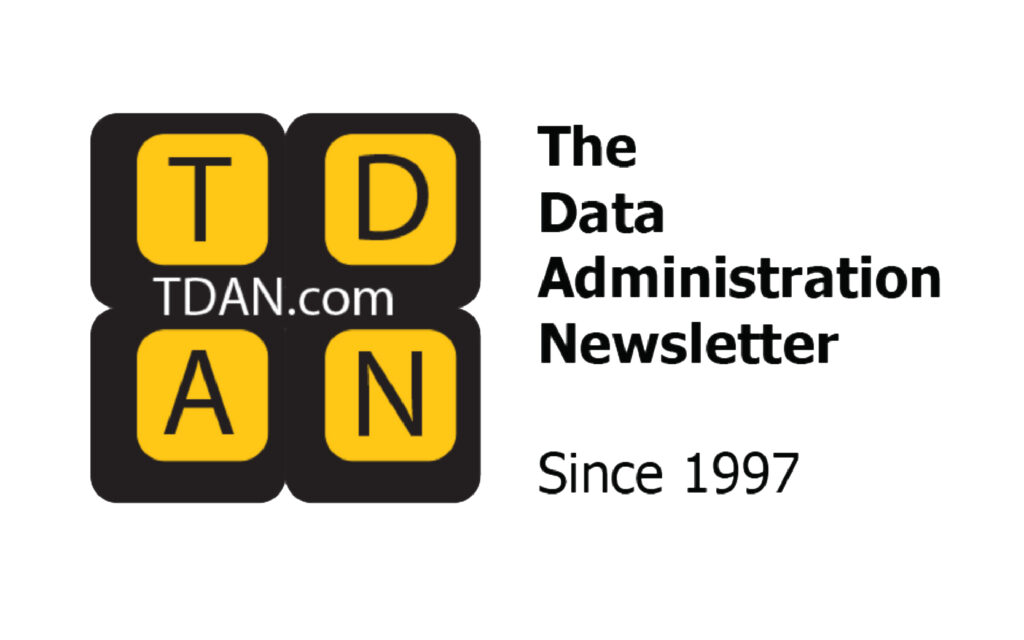 TDAN.com is an internet-based publication focused on sharing Data Management approaches, best practices, solutions, and technologies. Read hundreds of blogs, articles, columns, and more.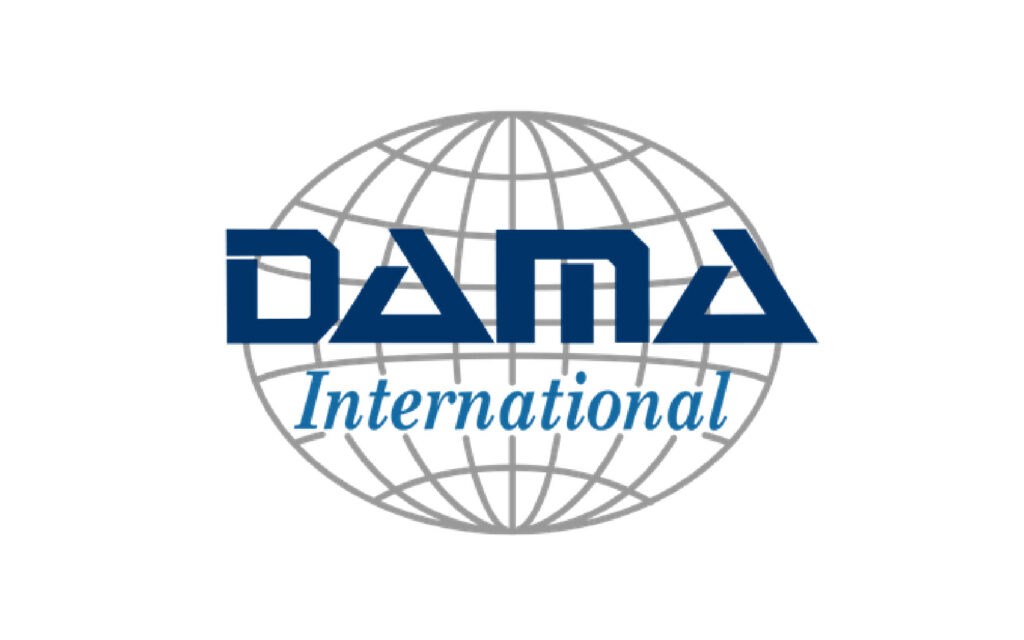 DAMA International has been partnering with DATAVERSITY for many years. DAMA's certification programs and continuing education resources are offered at all of our conferences.